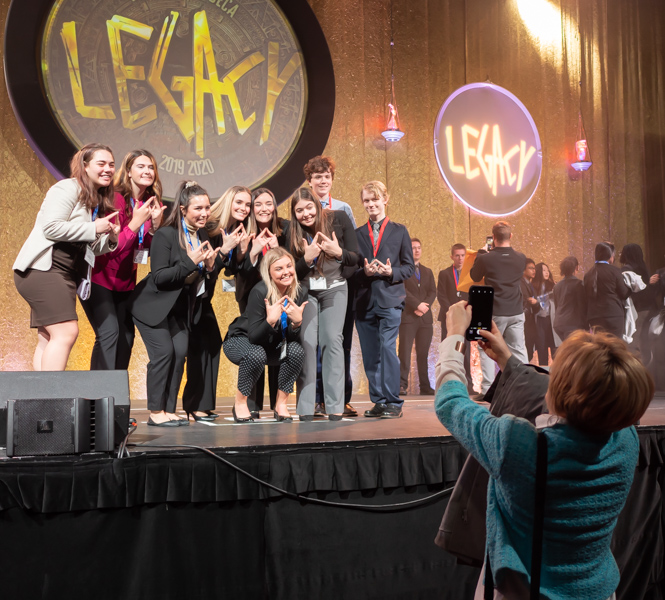 Percentage of Sales Fundraisers!
These types of fundraisers allow your chapter to raise money while also creating a fun event for members and families alike. Percentage of sales fundraisers are when chapters encourage their members to shop or eat at a business and that business gives back some of the money they made, to your chapter!
establishments that participate in Percentage of Sales fundraisers
There are many more!
Local businesses are often excited to host fundraisers for DECA chapters. Below is a sample email you can use to contact these businesses.
Subject: Empower Tomorrow's Leaders & Boost Your Sales: Partnership Opportunity with [Your School's] DECA
Hi [Business/Person you're emailing],
I hope this message finds you well. My name is [Your Name], and I serve as [Your Role] for [Your School] High School DECA. I'm reaching out with an opportunity that not only promises to drive significant foot traffic to your restaurant but also nurtures the next generation of business leaders, innovators, and entrepreneurs.
DECA is much more than a school organization; it's a dynamic platform that provides young minds with the essential tools they need to thrive in the real world. Through DECA, students engage in hands-on business scenarios, learn about effective teamwork, and gain invaluable leadership skills. Our members compete at regional, state, and even international levels, showcasing their solutions to business challenges.
Unfortunately, the financial barriers to participating in these invaluable experiences are significant. Competition fees, travel expenses, and educational materials add up quickly, making it challenging for all our motivated students to participate.
This is where your establishment comes into play. We propose organizing a community fundraiser at your restaurant on a mutually agreeable date. We have [Chapter Membership Number] student members, not to mention their families and friends, who would be encouraged to dine at your establishment during the fundraiser. Imagine the buzz and the increased foot traffic, not to mention the potential for gaining loyal, long-term customers.
In return, we kindly ask for a contribution of between 10-20% of the total revenue generated from our event to go directly toward supporting our DECA members' participation in educational events and competitions.
To make tracking easier, we can provide a key codeword for patrons to use during checkout to ensure that their sales get attributed to our DECA chapter. We are excited about the prospect of this partnership and the mutual benefits it promises. If you have any questions or need further information, please don't hesitate to contact me.
Thank you for considering this partnership opportunity! With your support, we can help shape the business leaders of tomorrow while also enhancing your business today.
Best,
[Your First and Last Name]
[Your Role in your DECA Chapter]
CC: [Your Advisor]